Manufacture & Manufacturing Depth
Jigs and fixtures / Devices
Using manual and CNC machining techniques, we manufacture jigs and fixtures for different applications, e.g.:
jigs and fixtures with mechanical, electrical or pneumatic clamping
Programmable logic controllers (PLC)
Adjustment devices / measurement devices
Test devices / testing stations
Assembly jigs / mounting devices
Our jigs and fixtures are used for low-cost and rapid production of small series, but also in mass production.
Our toolmaking and jig and fixture experience is built up from many years of manufacture for well-known companies of different market sectors, e.g.
Automation engineering
Handling technology
We manufacture a variety of jigs and fixtures, e.g.
Handling device of a working station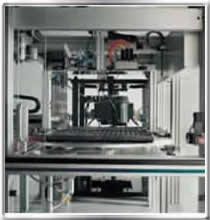 Device for automatically feeding
Pneumatically controlled device for automatically feeding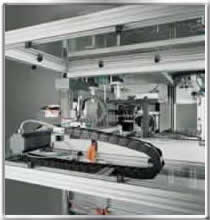 Device for clamping & positioning
Pneumatically controlled device for clamping & positioning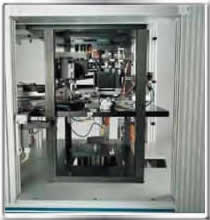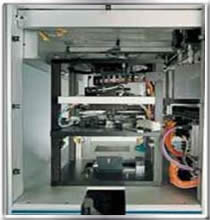 Device for laser welding
Automatic device for laser welding as single module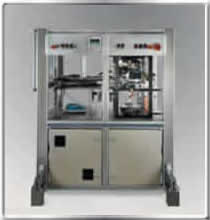 Pneumatic crimping device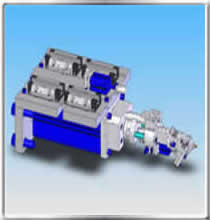 Pneumatically controlled turning & sorting device