Manufacture & Manufacturing Depth
Thread rolling
Thread rolling is a process for pressing an external thread into a blank.
Thread rolling compacts the surface of the workpiece. This results in a more hard-wearing and durable thread compared to machined components. Threads can easily be rolled even into blanks made from tempered steel.
We manufacture all standard and non-standard threads
Plunge-cut rolling of M2 through M30 with a length of up to 60 mm
Through-feed rolling of M3 through M16 with a length of up to 1,500 mm
Cold roll forming / Profile rolling
Profile rolling is a process of applying contours, knurls, sprockets etc. onto any machinable material.
Our production ranges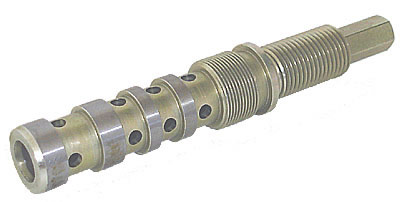 Up to a diametre of 30 mm
Up to a length of 1,500 mm