Technical Equipment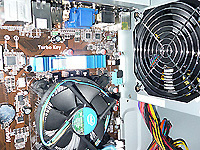 Electronic data processing and communication
At Max Auer efficiency starts with the use of state of the art electronic data processing and communications technology. Continuing process analysis and optimization result in minimum run times and maximum cost efficiency.
Our production lines in Berlin and Hanover are networked via remote access technology. This ensures that all staff, regardless of their current location, are able to access the most recent processing data and status.
To maximize automation and speed up order processing we employ widely used standards such as EDI – not just for ourselves but also for our customers. Data exchange is controlled by the VDA protocol.
Programming and controlling of machines
Our mature IT infrastructure is also employed for the programming and controlling of machines: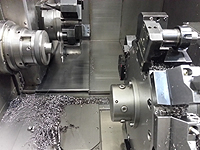 All CNC controlled machines are linked into the company network. The machine programs are developed using a central programming system.
Completed programming code is stored on our server from where it is accessed by our machines. An elaborate backup system ensures continuous program access.
Even in a worst case scenario all program code remains available. This ensures that we are always ready to produce and deliver on time.